Zone 1 Hot Wash Units & Floor Scrubbers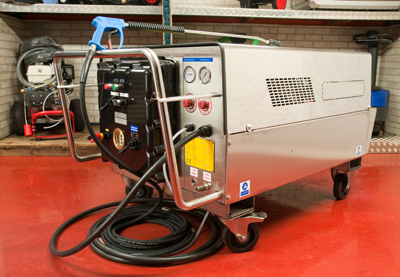 We are delighted to announce the arrival of our Fully Certified Zone 1 Hot Wash Unit for use in the Oil & Gas Industry.
Full Stainless Chassis Construction.

160 Bar Maximum Discharge Pressure.

13 Litres per minute Flowrate.

Maximum water temperature of 80°C.

Voltage 400-440 / 480 V, 3-Phase.

Current 40A - 50 & 60Hz Dual Frequency Operation.

Weight 340Kg.

Guaranteed Sound Power Level 93dB(A).